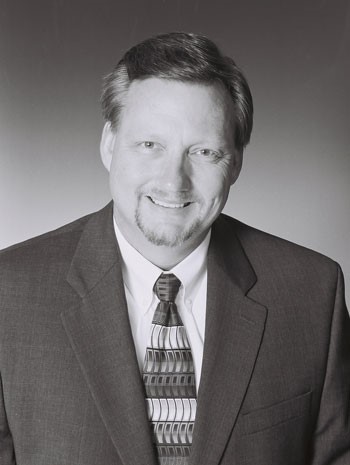 LEADERSHIP
Lee Harrell has over 35 years of experience in all aspects of electrical engineering and project management for healthcare, educational, commercial, industrial, institutional, and laboratory facilities Lee developed our Visual and Virtual Reality Design processes as well as our ISO 9001-compliant Quality Assurance Process. Lee also designed, coded, and copyrighted DesignGear, the first of its kind engineering software application to fully integrate drawing data with automated design calculation and drawing production tools. This system allows the delivery of design documents in significantly less time and with better quality. Lee is a Qualified Commissioning Process Provider and a LEED Accredited Professional. Lee was an initial member of the Alliance for Interoperability, whose work led to the development of the single model concept which is the basis of BIM applications such as Revit.
THE HARRELL DIFFERENCE
Dramatically improving the results of your design and construction projects, and the current operation of your facilities.
Design, operation, and maintenance of facilities is more demanding than ever. Accelerated construction schedules, escalated construction costs, tighter requirements, and increased attention to infection control, indoor air quality, mold, etc., can challenge the best facility. Harrell Design Group, PC was formed to help facilities meet these challenges through management, planning, design, and commissioning of large and small additions, renovations, and new projects. We also retro-commission existing facilities and even help facilities with day-to-day operations and maintenance. We can dramatically improve the results of your construction projects, and the current operation of your facilities.
As a Solutions Provider…
We provide assistance to every phase of your facility.
Conceptualization / Visualization

Facility Assessment

Planning & Programming

Professional Project Management

Facility Design

Telecommunications Consulting

Facilities Management Consulting

Virtual Reality Design and Rendering

Building and Energy Modeling
MARKETS
Healthcare / Hospitals
University / Institutional
Education
Laboratories
Sports & Recreation
Commercial / Retail
Industrial
Law Enforcement and Judicial
SERVICES
Architecture
Mechanical, Electrical, Plumbing, and Fire Protection Engineering
Full Building Commissioning
Sustainable Design
Space and Equipment Planning
Facility Management Software
Web-Based Project Management
Programming
DESIGN
Virtual Reality
3-D Visualized Design
Turnkey Approach—Full Service A/E
LEED Accredited Professionals
Automation Software for better coordination
Critical Path Scheduling of all disciplines
Interactive Design Workshops
WEB-BASED PROJECT MANAGEMENT
Project-Specific CA Websites
Action Lists
Submittals
Electronic O&M Manuals
Change Order Documentation
Project Scheduling
CONSTRUCTION ADMINISTRATION
Always performed by the architects & engineers who designed the systems
Web-based monitoring of progress and contract documents
Commissioning of all systems as part of basic services
Post occupancy evaluation
Critical Path Scheduling
COMMISSIONING
Planning, Design, Construction & Occupancy Phases
Total Building Commissioning
Re-Commissioning
Existing Building Retro-Commissioning
Functional Performance Testing
Plumbing/Fire Protection Commissioning
Domestic Water Systems
Sanitary/Waste Systems
Process Piping Systems
Life Safety Code Compliance
Medical Gas Systems
Compressed Air Piping Systems
PLANNING
Utilities Master Planning
Systems Master Planning
Phasing Strategies
Infection Control Risk Assessment
Medical Equipment Planning
Dental Planning
Campus Planning
3-D Programming
Facility and Campus Assessments
Fire Protection Systems
NFPA Life Safety Surveys
Clean Agent System Alternatives
Evaluation of Alternative Fire Protection Services
Building Automation